About Us
Pack 320 has been scouting for young boys for over 50 years in Manchester.  In 2018 the Pack is reforming in a new adventure in scouting by accepting both boys and girls!  Family Scouting is here!

The BSA's mission is to prepare young people to make ethical and moral choices over their lifetimes by instilling in them the values of the Scout Oath and Scout Law. We are excited to announce that our Cub Scouting program is now open to boys and girls. By welcoming both girls and boys into the program, even more youth will have access to the character development and values-based leadership that Scouting promises.
To learn more about family scouting click this link:
https://www.scouting.org/familyscouting/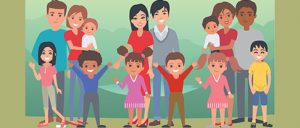 Located in Manchester, MD
Pack 320 meets regularly at 7pm on Mondays at Immanuel Lutheran Church at 3184 Church Street
(* Due to COVID-19 restrictions, We are currently meeting at Christmas Tree Park in Manchester, MD*)
Visit our contact page for more information!